If you thought Captive Finance was only for large enterprise companies... think again!
APPROVE OEM is a custom-branded Virtual Captive Finance platform designed for equipment manufacturers of every type and size. This tech-enabled platform empowers manufacturers to easily deliver the most innovative and effective equipment financing program in the industry to their equipment buyers – either directly, through their distributors, or a combination of both.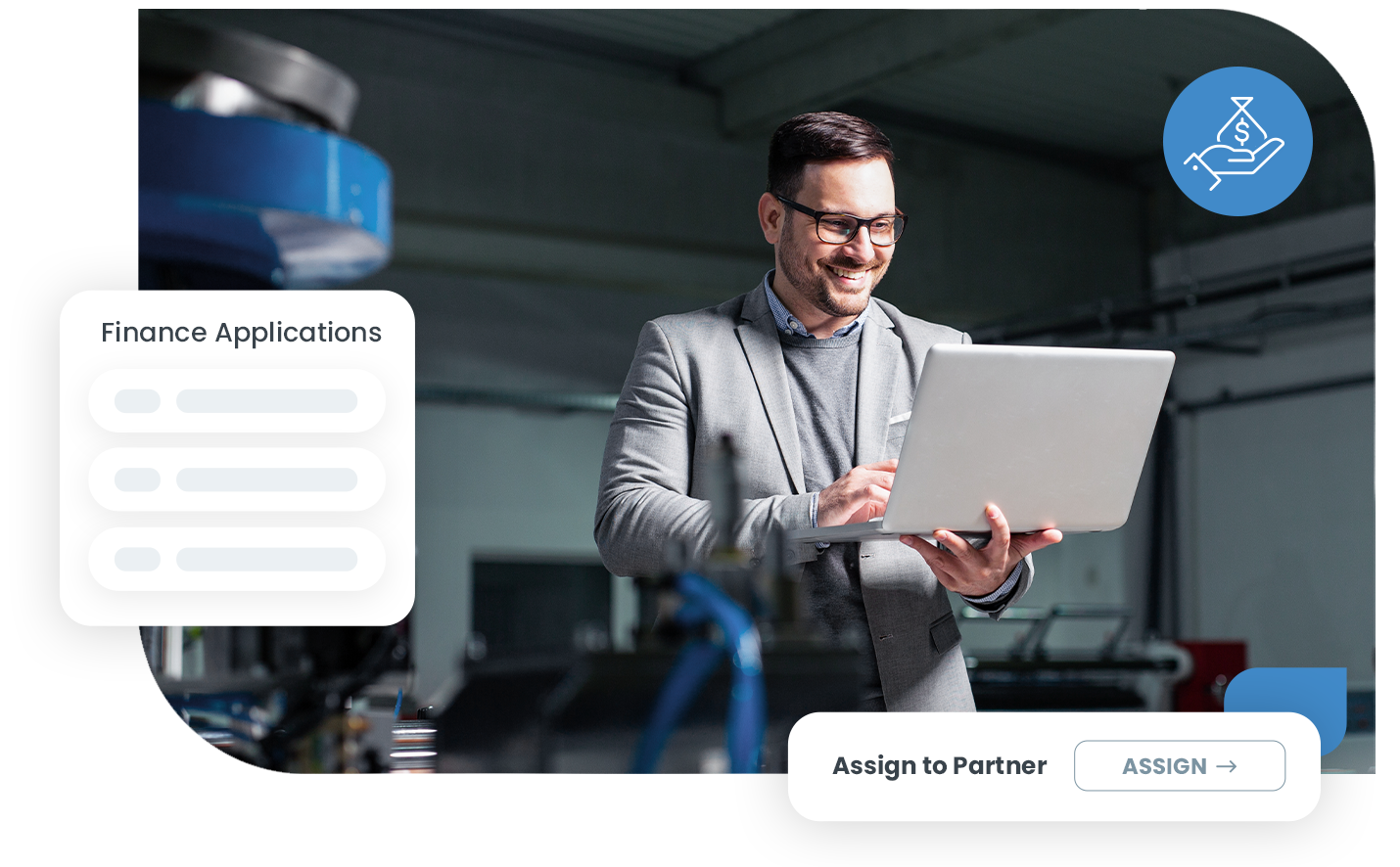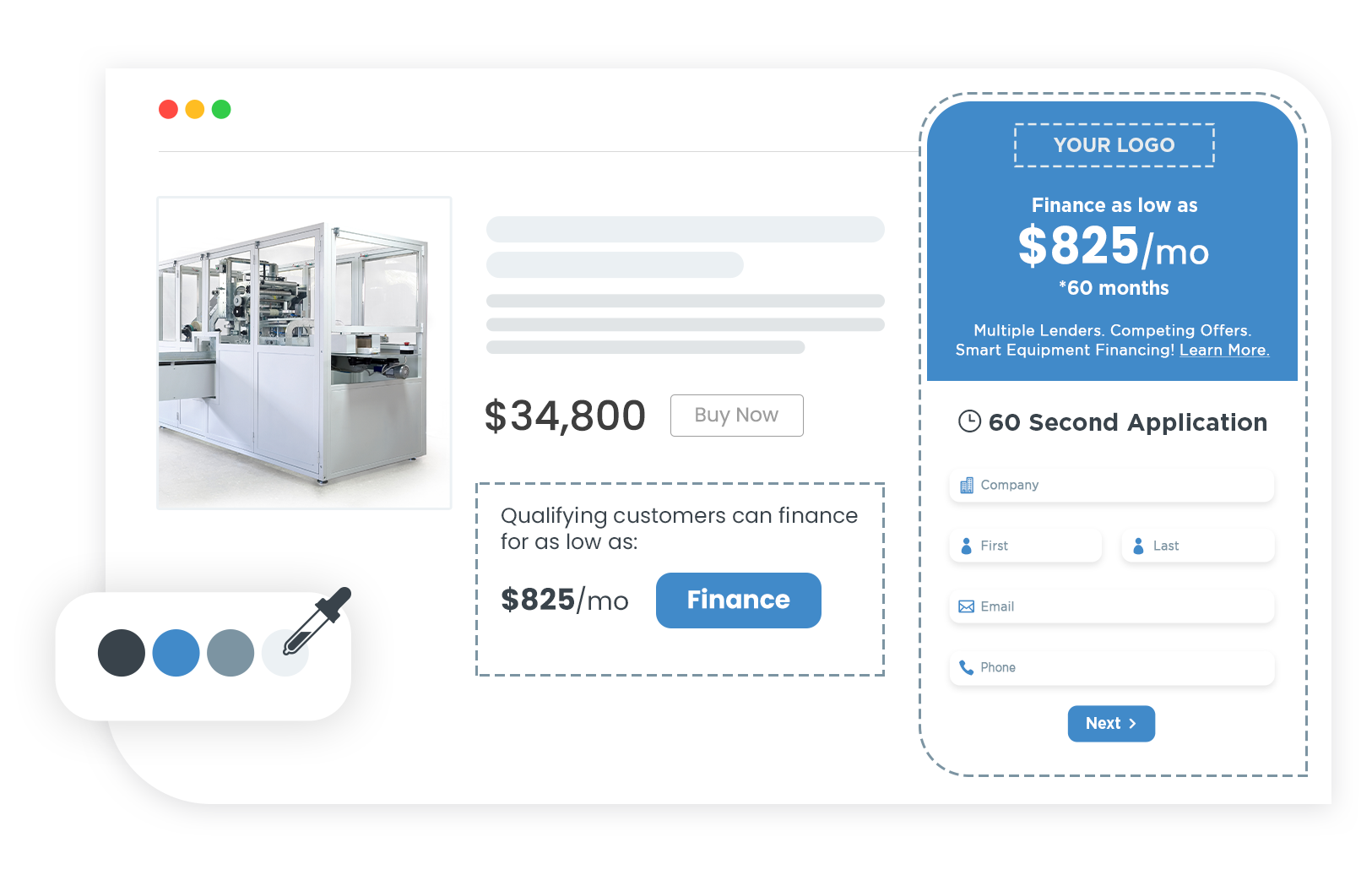 The SaaS software platform is easily integrated into OEM websites, quotes and other sales channels and customized with your brand's colors and logo.
APPROVE's network of lenders offers the industry's highest approval rates and competing offers for buyers to compare side-by-side.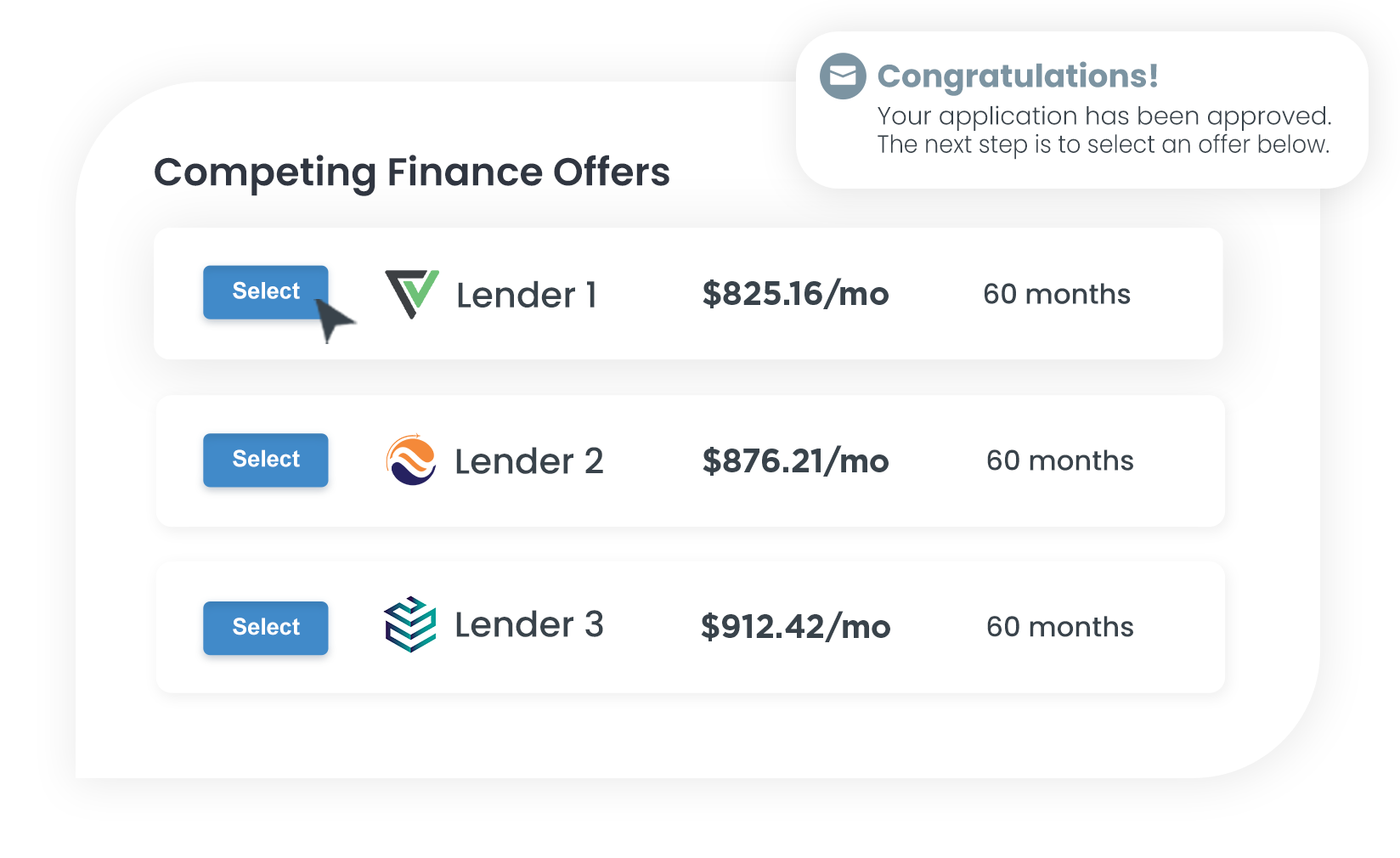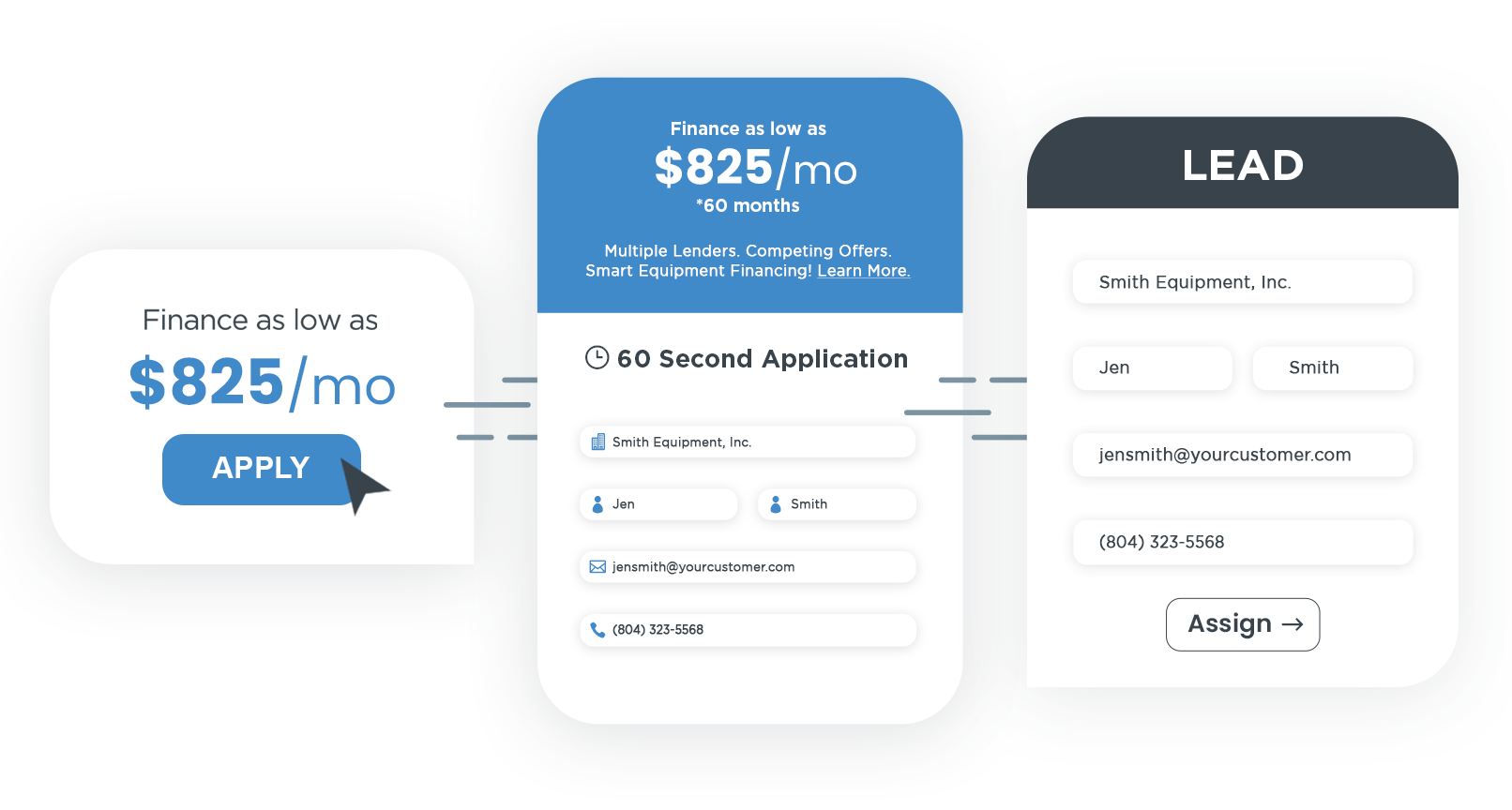 Leads for You or Your Distributors
Finance applications, which are also excellent sales leads, can be treated as direct sales opportunities or easily routed to participating distributors that are linked to the OEM's primary account.
APPROVE's operations team manages every application from start to finish, making financing an effortless sales channel.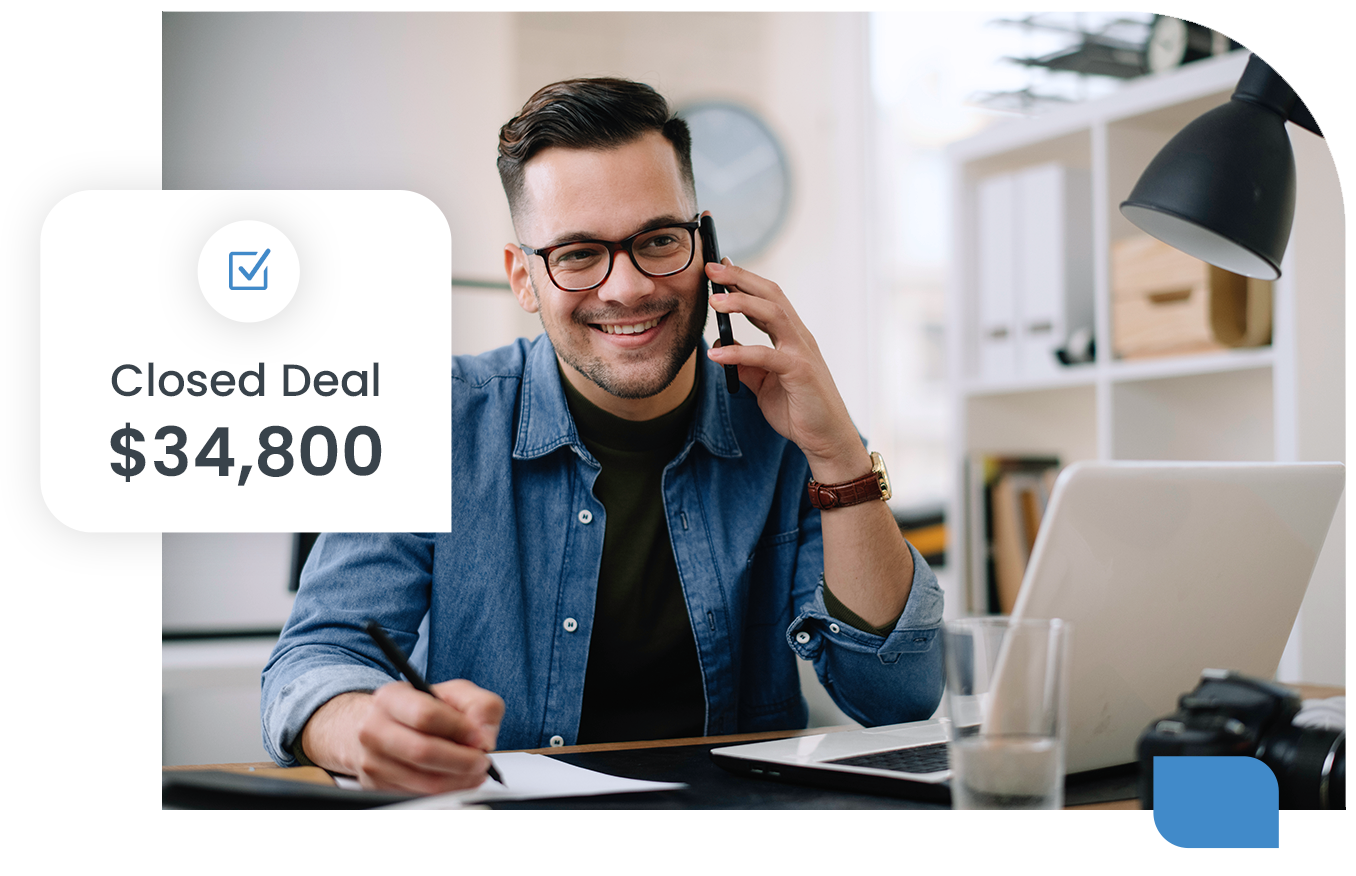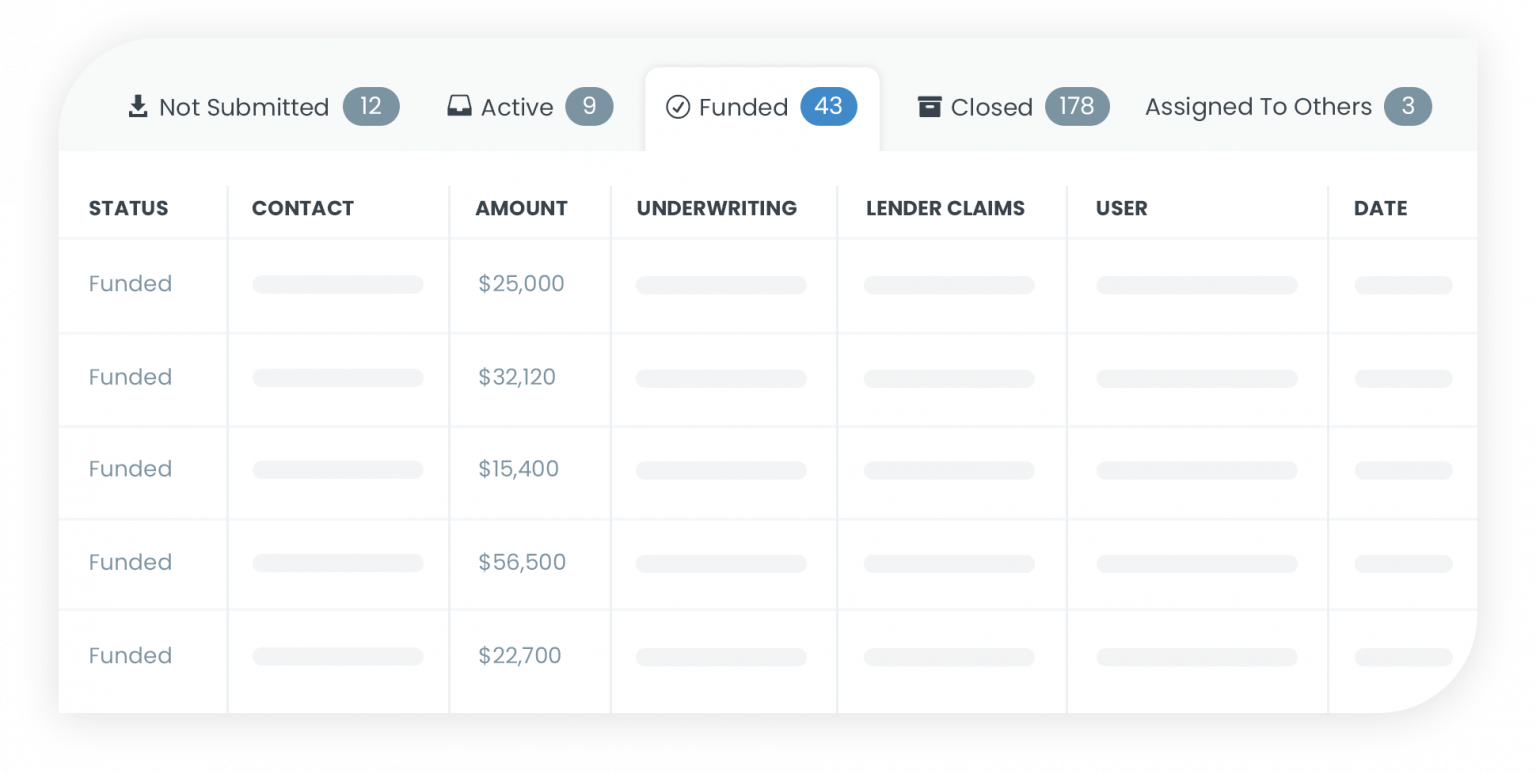 OEMs can log in to their APPROVE accounts and track the status, progress and conversions of every financing opportunity.
Giving distributors access to more highly qualified sales opportunities, and the powerful APPROVE platform, is an enormous value that strengthens business relationships and provides a competitive advantage over other brands distributors may sell.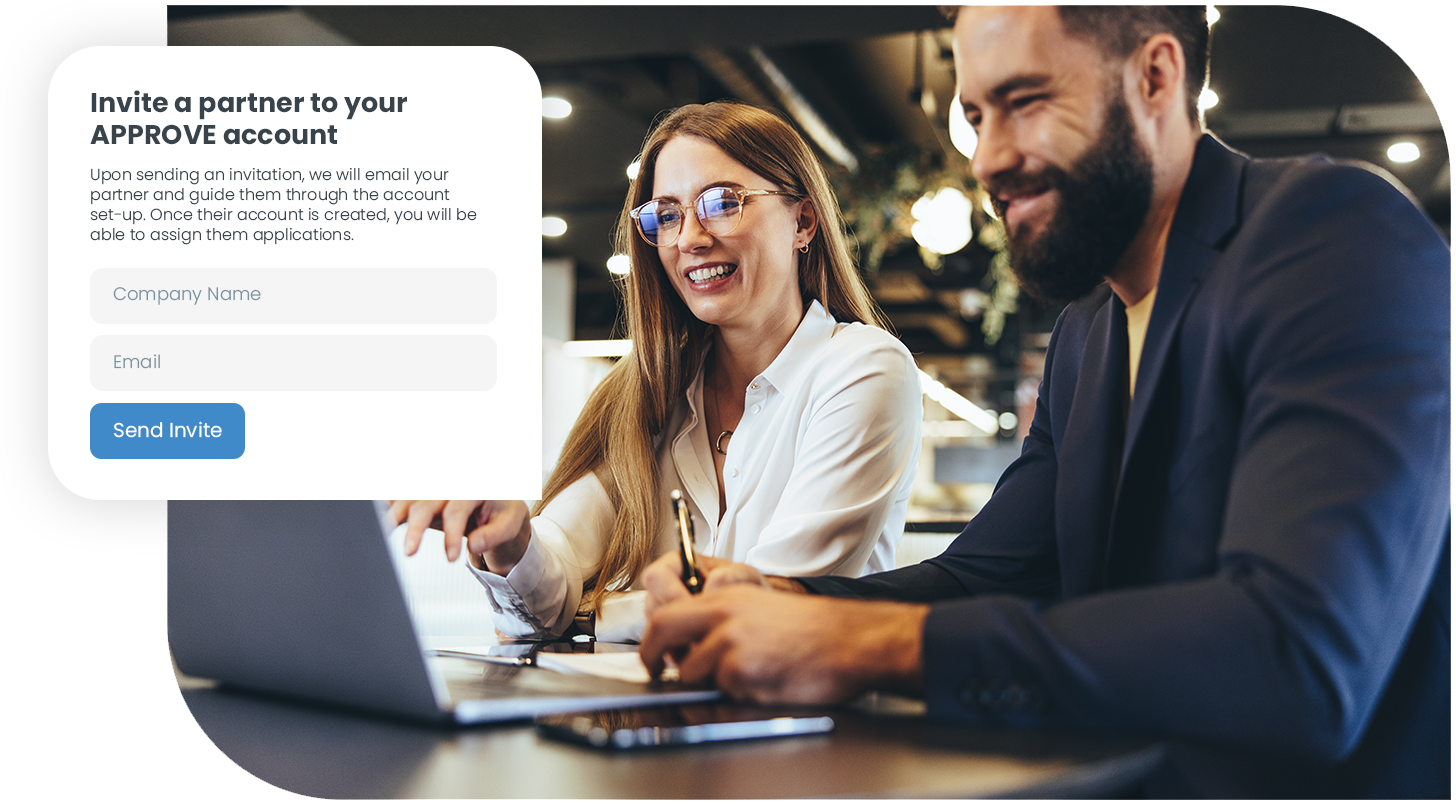 There is no cost to OEMs or distributors that opt in to participate
All that is needed is a username and password for the OEM's master account
and for each linked distributor account.
Ready to get started?
Your Virtual Captive Finance program is ready and waiting.
Ready to get started?
Your Virtual Captive Finance program is ready and waiting.