Leica Geosystems Launches APPROVE Technology for Point-of-Sale Equipment Financing
November 10, 2021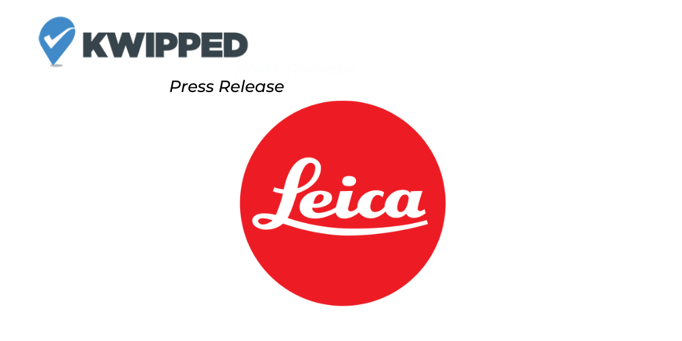 Wilmington, NC; November 10, 2021 – Leica Geosystems announced today the launch of a new, tech-driven equipment financing solution for their eCommerce customers called, APPROVE.
APPROVE, which integrates financing options into Leica's eCommerce site found at, shop.leica-geosystems.com, was developed by KWIPPED Inc., a technology firm specializing in B2B equipment sales and innovative e-commerce.
John Rowles, Leica's eCommerce Manager said, "Many of our online customers appreciate having the option to conserve cash by leveraging affordable monthly finance payments and APPROVE allows us to present this option, and a user-friendly digital application, next to every financeable product."
"We also like that APPROVE is a fully-integrated, Leica-branded financing experience for our customers, so instead of sending them away to lender websites, they can easily apply from our website and stay engaged with our brand from start to finish."
APPROVE financing deals are funded by a network of lenders that compete to earn customer business. The network allows three lenders to work each application at a time and a data-driven algorithm matches customer applications with those lenders most likely to give an approval and offer the optimum rates.
"APPROVE's lender network can approve applications across the entire spectrum of business credit profiles - from prime credit to subprime credit. More approved applications mean more sales and more satisfied customers," Rowles added.
About KWIPPED
KWIPPED, Inc. is a technology company specializing in B2B equipment e-commerce. KWIPPED developed and maintains the world's first online B2B equipment marketplace (www.kwipped.com) where equipment suppliers and lenders compete to serve the needs of equipment buyers. Our software solution APPROVE, built from the best practices driving our marketplace, empower equipment sellers to increase their own equipment sales. KWIPPED's worldwide headquarters is located in Wilmington, NC.
About Leica Geosystems eCommerce
Revolutionizing the world of measurement and survey for 200 years, Leica Geosystems, part of Hexagon, creates complete solutions for professionals across the planet. Known for premium products and innovative solution development, professionals in a diverse mix of industries, such as aerospace and defense, safety and security, construction, and manufacturing, trust Leica Geosystems for all their geospatial needs. With precise and accurate instruments, sophisticated software, and trusted services, Leica Geosystems delivers value every day to those shaping the future of our world.