KWIPPED Re-Engineers Equipment Sales with Integrated Point-of-Sale Financing Tech called, "APPROVE"
January 21, 2020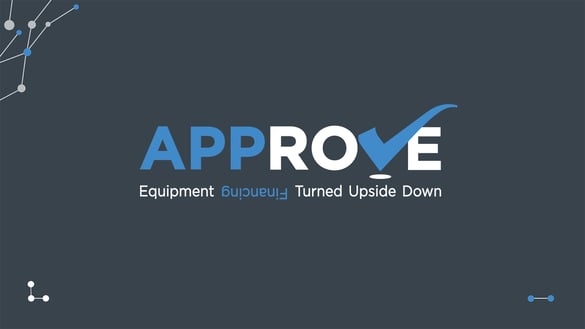 Wilmington, NC, January 21, 2020 – KWIPPED Inc., the online B2B equipment marketplace, launched an innovative equipment financing SaaS solution today called, APPROVE. KWIPPED's new product, APPROVE, is a SaaS version of the same technology KWIPPED uses to power equipment financing on their own equipment marketplace.
APPROVE was developed in response to marketplace suppliers requesting the financing technology for their own direct customers. APPROVE integrates equipment financing at the point-of-sale through a digital quoting engine that is linked to a network of the nation's top lenders, which compete to earn financing opportunities from equipment buyers.
KWIPPED CEO, Robert Preville, explains, "Our attempts to facilitate equipment financing between equipment sellers, buyers and lenders on our own marketplace proved to be a cumbersome and inefficient process. So, our developers created an incredibly innovative financing solution that basically turned the traditional financing process upside down - and when we turned it on, sales close rates on our marketplace shot up by over 70%! These results had our marketplace suppliers asking how they could replicate the same success with their own direct customers. We've responded with a complete equipment financing SaaS offering that delivers all of the same features and benefits - and we call it APPROVE."
APPROVE delivers three key competitive advantages:
1) A streamlined digital quoting engine integrates financing options up front at the point-of-sale and allows buyers to instantly submit a 60-second financing application directly from the quote with a single button click.
2) KWIPPED established a network that includes 15 of the nation's top equipment finance companies that compete to earn customers' financing business. Competition among lenders drives higher application approval rates, lower costs, faster turnaround times and multiple offers for buyer consideration.
3) APPROVE runs on a dashboard-style communication and collaboration platform that enables equipment sellers, buyers and lenders to track and manage all financing transactions from start to finish. APPROVE offers a free trial followed by a $79 monthly subscription service. "This equipment financing tech has proven itself to deliver a powerful competitive advantage that results in significant sales growth. We're confident that equipment sellers and buyers will be thrilled with APPROVE's performance and value," said Preville.
About KWIPPED
KWIPPED, Inc. is a technology company specializing in B2B equipment e-commerce. KWIPPED developed and maintains the world's first online B2B equipment marketplace (www.kwipped.com) where equipment suppliers and lenders compete to serve the needs of equipment buyers. Our software solutions (www.kwipped.com/approve), built from the best practices driving our marketplace, empower equipment sellers to increase their own equipment sales.
KWIPPED's worldwide headquarters is located in Wilmington, NC.
Contact:
Robin Salter, CMO
Phone: 910-350-3203
Email: rsalter@kwipped.com